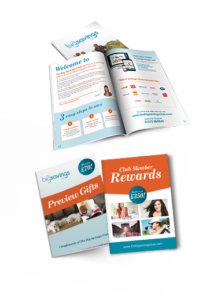 Start making Big Savings… join The Big Savings Club today!
For a Preview Membership, Free for 21 days* call the Customer Support Team: 01273 668849
or simply join clicking the Join Now button below.
During your 21-day Preview Membership, you'll get to use 100s of Exclusive Savings across a wide selection of categories including: Shopping, Health & Beauty, Food & Drink and much more!
You'll soon see how easy it is to make fantastic Savings, every day!
After your 21-day Preview Membership, you will automatically continue your Club Membership for 12 months and be charged the Annual Club Membership fee of £99.99.
If you would prefer not to continue with your Club Membership, then you can call our the Customer Support Team and let them know at any time during your 21-day Preview Membership.
*£2.99 postage charge applies.